Get your hands on some art! Keep an Eye out as we continually update : )
Up to 10 weeks, DFAC's Summer Art Academy offers fun, creative, cognitive experiences for kids and teens from 4½ to 16 years old. Scroll down for weekly themes…then Camp Brochure and lastly a registration form at bottom of page. Check out our offerings and enroll early, as space IS limited!  
Sizzlin' Summer Art Camp:
Week 4 Full, Weeks 5 & 9 filling up fast
Arts in Motion:
Week 5 almost full, week 8 filling up
Art Squad: 
Weeks 2,3,4 & 5 Full, 7, 8 & 9 almost Full
I pad Explorations:
Weeks 4 & 9 Full, 3,6,8 almost full
Mini Masters:
Week 5 Full, Week 9 filling up
The Summer Art Academy offers seven camp programs based on age groups. Below, you can find all of the details for each program we offer, or
download
 the 2017 Summer Art Academy brochure!
Lunch: Students are welcome to bring lunch and can also purchase soft drinks and snacks on site. Daily and weekly lunches are also available from the Palm Café for $6.50 per day or $26 per week.
2017 Weekly Themes
Week 1                5/30 – 6/2
Funky Future: Explore the world of Steampunk where old technology is mixed with out of this world inventions.
Week 2                6/5 – 6/9
The Mars Masters' Mash Up: come see what happens when you combine Earth's famous artists with the Martian point of view…Mona Lisa with green tentacles?
Week 3                6/12 – 6/16
Kooky Carnivals: Create games, fun houses, kooky rides and dare we say clowns?…in your colorful, creative art work.
Week 4                6/19 – 6/23
Shark Week II: Back by popular demand with all their fishy cousins too.
Week 5                6/26 – 6/30
Positively Page Makers: Fairy Tales, Legends and Myths are but a few stories to be created artfully by you. **Art will be selected for Summer Camp Exhibition
Week 6                7/3 – 7/7
Hangin' with the Blue Planet: Travel around the globe and see how art brings people together.
Week 7                7/10 – 7/14
Barnyard Bonanza: Take a trip to the farm and check out the horses, cows, chickens and sows.
Week 8                7/17 – 7/21
West World: The Wild, Wild West….with Robots.
Week 9                7/24 – 7/28
Minions of Mine Craft Masterpieces: Back by popular demand…all your favorite video game characters and more.
Week 10              7/31 – 8/4
Ahoy There: All things Pirates, Arrrrrrrr
Come Out and Play!
At the Dunedin Fine Art Center, we're proud to offer a little something for kids and teens of all ages! We hope you come out and play and see why everyone says the Dunedin Fine Art Center is where the art is! To learn more about our mission, and us, click here, or contact us for more information about summer camp.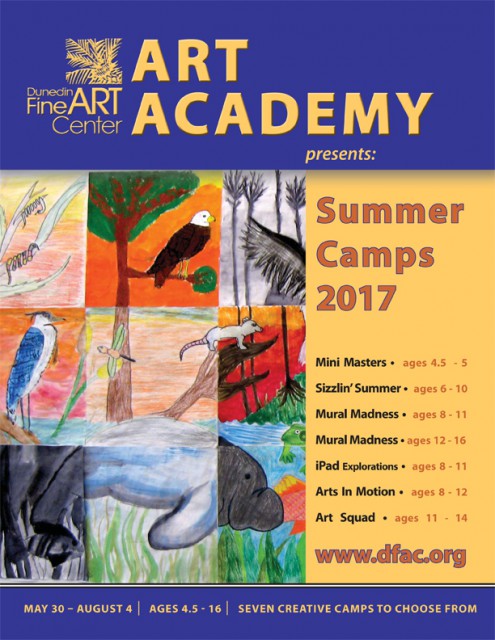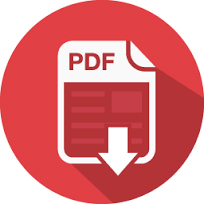 Download Lunch Order Form
Don't see what you're looking for here?