New Gallery Shop Book Features DFAC Activities
Experience Tampa Bay through photography that captures the essence of Tampa Bay's artists, events, organizations, and communities. For just $25 in the Gallery Shop, 'Tampa Bay; Do It, Live It, Love It' can be the highlight of your living room, office or as a gift. Oh, and be sure to turn to page 156 to show off the events, exhibits, and classes at the Dunedin Fine Art Center. Come by and get yours today!
---
Let the Gallery Shop Inspire You
Come in and get inspired! Release your inner artist with a visit to The Gallery Shop at the Dunedin Fine Art Center's main campus located at 1143 Michigan Blvd., set in Dunedin's beautiful Highlander Park.
Featuring juried visual artworks; our shop provides you with a unique opportunity to purchase locally. The newly renovated space allows over 100 wonderful artists to participate! Member artists, musicians, and authors provide handmade jewelry, cards, scarves, purses, ornaments, paintings, ceramics, fiber arts, soaps, books, music, and exciting home décor. You will also find fun and imaginative products based on our current exhibits and art education programming, including many items for creative kids!
When contemplating taking a class or an upcoming workshop at the Dunedin Fine Art Center, the shop is a great place to see works offered for sale by our well-known and award-winning faculty.
The shop is open from 11 a.m. to 4 p.m. Monday through Friday, on Saturdays from 10 a.m. to 2 p.m., and on Sundays, from 1 p.m. to 4 p.m.  We are open to the public seven days a week, year-round, with the exception of holidays. Take a look at our shop event schedule below to be a part of very special promotions and artist demonstrations. Bring a friend, have lunch in our lovely cafe and shop to your heart's content!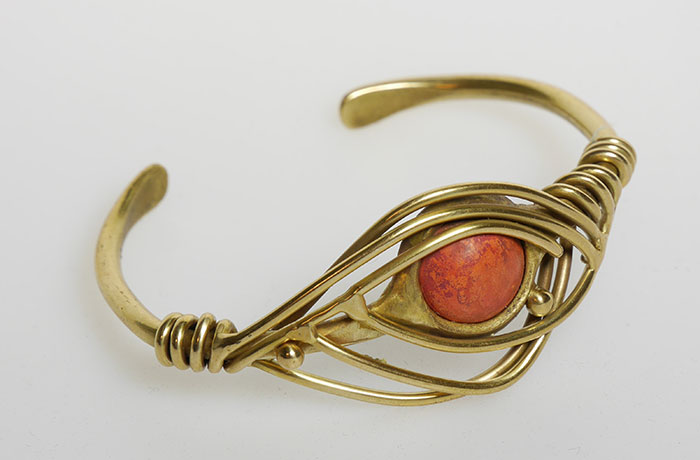 We look forward to meeting you and helping you in selecting that special art piece, birthday gift or a little indulgence for yourself! As always, you can feel good knowing that your purchase helps to sustain local artists and allows the Dunedin Fine Art Center to bring exciting learning experiences in the visual arts to people of all ages in our community.
Our Artists (by Media)
Jewelry
Julie Christ
Ellen Cole
Buzz Coren
Lee Cox
Cheryl Ann Day-Swallow
Eric Folsom
Gail Gamble
Trudi Gridley
Barbara Hacker
Judy Helfrich
Patricia Lafaye
Carol LePierre
Susan Maxon
Carol Mayle
Marc Noll
Carole Rosefelt
Debbie Stone
Sharon Swallwood
Monia Swanns
Breta McGuire
Carol Tracht-Kader
Wanda Walker
Ceramics
Lee Anderson
Joan Bohrer
Wendy Durand
Henry & Amy Gernhardt
Monica Guerrero
Sara Haydon
Merrill Kramer
Jackie LaDrig
Heather Leisch
Alyssa Ligmont
Mitch Lowenstein
Diane Lublinski
Jackie McDonough
Karen James McGavock
Pat Underwood
Ana Varela
Fiber
Sharon Appler
Debra Blythe
Danielle Conte
Smelia Damjanovich
Sharon Appler
Marlene Glickman
Laura Lee Hubbard
Carolyn Kossar
Karol Kusmaul
Ericka Leigh
Janet Nelson
Rosemary Nolletti
Carol Sackman
Lina Teixeira
Concepcion Tharin
Elly Turnbull
Glass
Paula Clancy
Holly Apperson
Wood
John Haseney
Arthur Worth
Beaded Artwork
Marie Burnham
Elanor Pigman
Photography
Alex Casano
Sherri Edell
Elizabeth Faubert
Mikell Herick
Cindy Nelson
Jean Schnell
Diederik Tamson
Steve Whalen
Metal
Publishing/Authors
Julianne Diblasi Black
Mikki Boni
Mary Orme Ellis
Trudy Kelley
Victoria Michael and Jade Diane
Shannon Kelley Pattee
Laura Perricone
Kathy Pollack
Bill Renc
Richard Stalbird
Monica Sword
Printmaking
Coralette Damme
Karen Woods
Mixed Media
Demeree Barth
Ann Bass
Eva Ditrich
Denis Gaston
Amy Kluth
Gianna Pergamo
Tiffanie Seiler
Elizabeth Shea
Pastel
Brooke Allison
Karen Baker
Suzanne Elizabeth Murphy
Arlene Shoemaker
Watercolor
Laura Perricone
Debra Thomas Weible
Clifton Moorhead
Viv Ruegger
Acrylic
John Gascot
Linda Kegley
Lorraine Potocki
Carole Rosefelt
Sylvia Shanahan
Pamela Trow
Oil
Robert Baum
Markissia Touliatos
Joseph Weinsettle
Scott Suits
Our Vendors
Melissa & Doug
Dover
Bodhi Basics
Soulmate Socks
Unemployed Philosophers Guild
---
Submit Your Work to the Gallery Shop
Artists: If you are interested in expanding our offerings by presenting your creative works to our Gallery Shop Committee Jury, please contact Gallery Shop Manager, Danielle Conte at 727-298-3322 ext. 222 or email at gifts@dfac.org. You must be a member of the Dunedin Fine Art Center to consign artwork in the Gallery Shop. See you soon!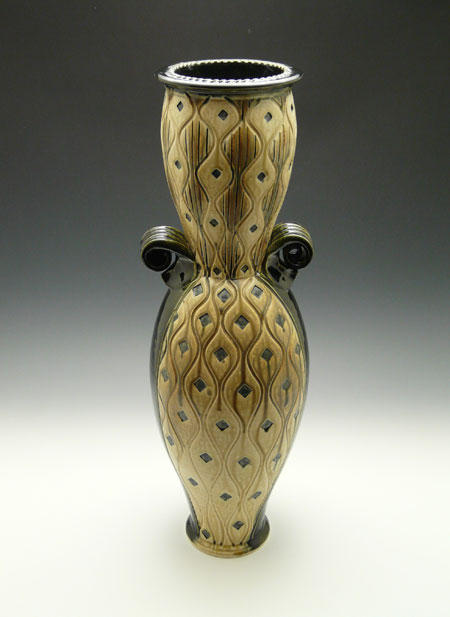 Ira Burhans