Your Signature: The Chinese Chop Way
W-PR110
Day of Week: Sat 10:00 am - 3:00 pm
Location: Dunedin Fine Art Center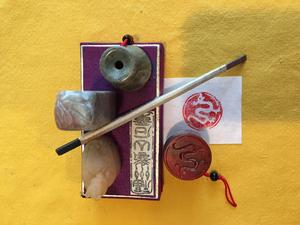 With Holly Bird and Gail Gamble. Sign your artwork in a distinctive and creative way! In China, the chop has the same weight and authority as a signature does in Western culture. The use of a chop, or seal, started thousands of years ago and continues to this day. In this one-day workshop, you'll design your own image and carve it into a soapstone blank. Any image or text: traditional, Western or your own design can be used. By the end of the workshop your chop will be ready for use. You will receive a Chop Carving Kit with 2 chops and all the materials you will need to proceed on your own. Additional blanks will be available for purchase.
How to Make Polished Professional Images for Print
W-DA110
Day of Week: Tues 6:00 pm - 9:00 pm
Levels: Intermediate,Advanced
Location: Dunedin Fine Art Center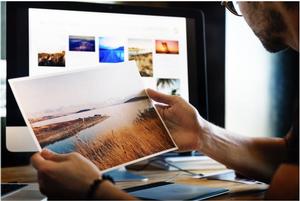 Prepare images for print in cards, brochures, flyers. posters, business cards etc. Learn the best print image types (GIF, JPEG, PNG, TIFF etc.) and when to use each. You will also learn how to make sure your images are set at the right resolution to print clearly (optimization) and look polished and professional. We will also briefly cover the differences between web and print images so you can set up all your images appropriately.