The Multiple Color Linoleum Print
W-PR516
Day of Week: Sat & Sun 10:00 am - 4:00 pm
Location: Dunedin Fine Art Center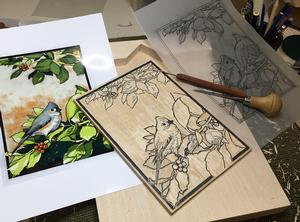 An introduction to multiple color linoleum block printmaking for all levels. By the end of this 2-day workshop, a student will have made a simple, hardboard registration "jig" to keep and will complete a 4"x6" print in 2 to 3 colors. They will be able to pursue multiple color relief printing in their home studio without needing a press. Professional-level toolkits will be lent out to all students and the hardboard jig, unmounted linoleum, paper and ink will all be provided with their material fee.
Intaglio Workshop
W-PR215
Day of Week: Sat & Sun 10:00 am - 5:00 pm
Location: Dunedin Fine Art Center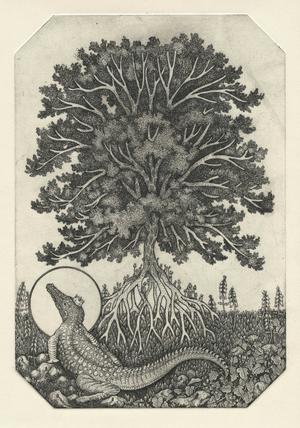 This two-day beginner's intaglio workshop will use both traditional and non-toxic techniques to build a wide range of skills for etching on copper. Students will begin with simple line drawings and be introduced to printing the plate. In the second half of the class, students will learn to build up value and depth by using a variety of aquatint processes. Using many different materials, we will discuss what is happening chemically during each etch. There will also be chances to work reductively using scraping and burnishing.
Monotype Madness: An Exploratory Sojourn!
W-PR105
Day of Week: Tues 9:00 am - 5:00 pm
Location: Dunedin Fine Art Center
This workshop explores the use of monotype, a printmaking process that results in a single print taken from a design created in oil paint or printing ink on glass, plexiglass or metal. For this workshop, we will be using plexiglass.
Monotype is an incredibly versatile print medium, that allows for additive and subtractive methods, the use of stencils or the painterly approach. Everything and anything is possible!
Professional Images for Print
W-DA110
Day of Week: Wed 6:00 pm - 9:00 pm
Levels: Intermediate,Advanced
Location: Dunedin Fine Art Center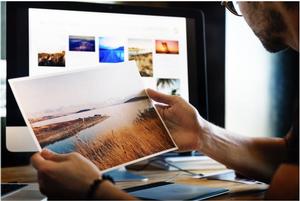 Prepare images for print in brochures, flyers, business cards and more. Learn the best print image types (GIF, JPEG, PNG, TIFF, etc.) and when to use them. Students will also learn how to make sure images are set at the right resolution to print clearly and look polished and professional. This course will also briefly cover the differences between web and print images. Basic computer skills are required for this course.