969W - Simple Screen Printing on Fabric
Member Tuition: $55.00
Skill Levels: All Levels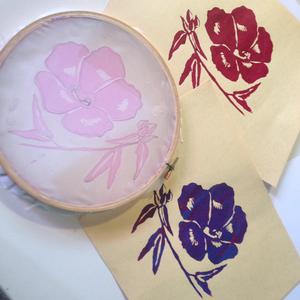 Instructor: Damme, Coralette
This is a 1 day workshop.
Learn a simple yet effective process for making your own screen prints that you can continue to do at home! You'll learn how to use every day materials to create a simple silkscreen design and print it on your own tea towel! Simple designs with thick lines or shapes work best--don't know what to make? How about a monogram of your initials or some symbol that you identify with... You'll make a single color image about 5x5 inches in size. Bring extra T-shirts, bags or other fabric items to print if desired.
A $12 materials fee is paid directly to the instructor.