Introduction to Intaglio Etching
W-PR514
Day of Week: Sat & Sun 9:00 am - 4:00 pm
Levels: Beginner,Intermediate
Location: Dunedin Fine Art Center
Non-Member: $190.00
Mat'l/Lab Fee: $15.00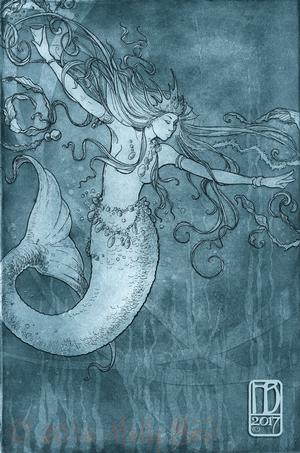 This is a weekend workshop.
A basic introduction to new and safe methods in copper plate intaglio etching. This two-day workshop will cover preparation of the plate's surface; graphite transfer of your drawing; drawing techniques with the scribing the tool(s) and using aquatint to add grayscale value. No previous printmaking experience is required but some basic drawing ability is.
The Multiple Color Linoleum Print
W-PR516
Day of Week: Sat & Sun 10:00 am - 4:00 pm
Location: Dunedin Fine Art Center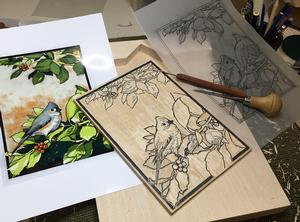 An introduction to multiple color linoleum block printmaking for all levels. By the end of this 2-day workshop, a student will have made a simple, hardboard registration "jig" to keep and will complete a 4"x6" print in 2 to 3 colors. They will be able to pursue multiple color relief printing in their home studio without needing a press. Professional-level toolkits will be lent out to all students and the hardboard jig, unmounted linoleum, paper and ink will all be provided with their material fee.
Polished & Professional Images for Print
W-DA110
Day of Week: Thur 6:00 pm - 9:00 pm
Levels: Intermediate,Advanced
Location: Dunedin Fine Art Center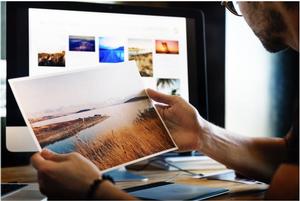 Prepare images for print in cards, brochures, flyers. posters, business cards etc. Learn the best print image types (GIF, JPEG, PNG, TIFF etc.) and when to use each. You will also learn how to make sure your images are set at the right resolution to print clearly (optimization) and look polished and professional. We will also briefly cover the differences between web and print images so you can set up all your images appropriately. Basic computer skills are required for this course.