Friday
12/4/20 - 1:00 pm - 5:00 pm
Joyce, Shawn Dell
Learn the basics of drawing including starting with simple forms, seeing and capturing 5 values to shade accurately and create the illusion of realism. Learn how "sight" to get proper perspective and the illusion of depth. Get your own copies of proportion charts and learn how portrait painters to Renaissance kings and queens were able to get accurate likenesses. Draw from direct observation and create beautiful, dimensional sketches! All materials supplied.
Location: Dunedin Fine Art Center - 1143 Michigan Blvd., Dunedin FL
---
Saturday
10/31/20 - 10:00 am - 2:30 pm
Papas, Zoe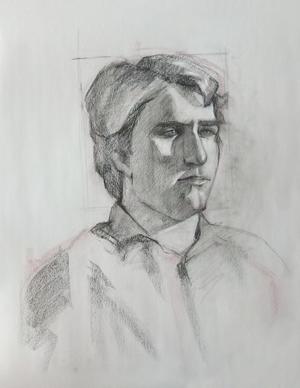 Capturing the likeness of a person in a portrait is a challenging yet important part of learning to draw people. In this workshop, students will learn drawing techniques through demonstrations by the instructor and then apply what they've learned by drawing real-life models. There will be a strong focus on proportion, structure, and value (lights and darks). A grasp of foundational drawing is highly recommended. All necessary materials for this workshop will be provided by the instructor.
Levels: Intermediate,Advanced,Professional
Location: Dunedin Fine Art Center - 1143 Michigan Blvd., Dunedin FL
Non-Member: $85.00
Mat'l/Lab Fee: $20.00
---