W-MM131 - Change Your ARTITUDE - A Life Changing Retreat with Lisbeth Graham
Instructor: Graham, Lisbeth
Day of Week: Tues, Wed, Thur 10:00 am - 5:00 pm
Location: Dunedin Fine Art Center
Non-Member: $240.00
Mat'l/Lab Fee: $55.00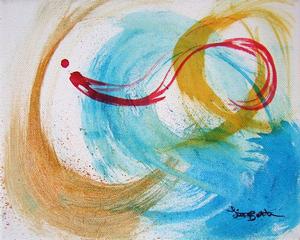 This is a 3 day workshop.
You will be amazed how a three day retreat can change your approach to your creativity, even perhaps your life. Find the joy in creating in a non-stress, non-judgmental environment that welcomes non-artists and artists who want a little out-of-the-box thinking. We use dream work, meditation, visual journeys, and yoga stretching to "clear the pathways to creativity." Please bring personal memorabilia, or photos that are meaningful to you. Class projects will include sketching, painting, collage and paper creation additives, found object assemblage and journaling.
W-MM103 - The Bead Embroidered Heron and Flamingo
Instructor: Pigman, Eleanor
Day of Week: Sat 10:00 am - 4:00 pm
Skill Levels: Level 1,Level 3
Location: Dunedin Fine Art Center
This class teaches you everything you need to know to get started in bead embroidery. Exploration of two different bead embroidery stitches, discussions about color and creating depth and realism as well as exploring ways to incorporate fabric into your bead work. Students will have a choice of projects to work on and even those who have beaded before will come away with new tricks. A $25 kit fee will be payable to the instructor.