393W - Paper Mache Sculpture
Instructor: Curvin, Joyce
Day of Week: Mon 6:00 pm - 9:00 pm
Location: Dunedin Fine Art Center
Non-Member: $195.00
Mat'l/Lab Fee: $25.00
Design a dog, fashion a feline or create a critter and "bring it to life" with paper mache. Students will use a variety of recyclable materials including plastic bottles, cardboard and newspaper to create an animal's body shape, then add layers of paper mache, embellishments and paint to create their very own "Art-Official Pet". During the process, we'll explore a variety of techniques, textures and recipes in paper mache. Materials fee covers all needed supplies.Minimum 5 students.
W-MM131 - Change Your ARTITUDE - A Life Changing Retreat with Lisbeth Graham
Instructor: Graham, Lisbeth
Day of Week: Tues, Wed, Thur 10:00 am - 5:00 pm
Location: Dunedin Fine Art Center
Non-Member: $240.00
Mat'l/Lab Fee: $55.00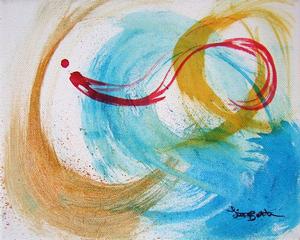 This is a 3 day workshop.
You will be amazed how a three day retreat can change your approach to your creativity, even perhaps your life. Find the joy in creating in a non-stress, non-judgmental environment that welcomes non-artists and artists who want a little out-of-the-box thinking. We use dream work, meditation, visual journeys, and yoga stretching to "clear the pathways to creativity." Please bring personal memorabilia, or photos that are meaningful to you. Class projects will include sketching, painting, collage and paper creation additives, found object assemblage and journaling.
W-MM362 - Introduction to Art Journaling
Instructor: Schultheis, Candy
Day of Week: Sun 1:00 pm - 4:00 pm
Skill Levels: Level 1,Level 2
Location: Dunedin Fine Art Center
What is Art Journaling? Simply put, an art journal is a expressing yourself with art and words. Is it for you? Come join us and find out! All supplies included.