W-MM131 - Change Your ARTITUDE - A Life Changing Retreat with Lisbeth Graham
Instructor: Graham, Lisbeth
Day of Week: Tues, Wed, Thur 10:00 am - 5:00 pm
Location: Dunedin Fine Art Center
Non-Member: $240.00
Mat'l/Lab Fee: $55.00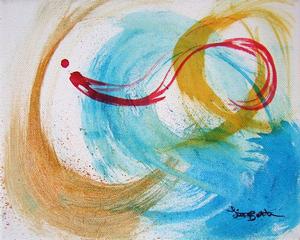 This is a 3 day workshop.
You will be amazed how a three day retreat can change your approach to your creativity, even perhaps your life. Find the joy in creating in a non-stress, non-judgmental environment that welcomes non-artists and artists who want a little out-of-the-box thinking. We use dream work, meditation, visual journeys, and yoga stretching to "clear the pathways to creativity." Please bring personal memorabilia, or photos that are meaningful to you. Class projects will include sketching, painting, collage and paper creation additives, found object assemblage and journaling.
YH700 - Feeling Arts
Instructor: Klaus, Jennifer
Day of Week: Mon 3:30 pm - 4:30 pm
Location: Dunedin Fine Art Center
Non-Member: $179.00
Mat'l/Lab Fee: $5.00
Individual 50 minute sessions employing therapeutic art techniques catered to the client and their needs. Art encourages creativity, reduces stress, improves self-esteem, and can increase awareness as well as help with trauma. Great for children with mental, social and physical disabilities such as, but not limited to, ADD/ADHD, ODD, Autism spectrum disorders and learning disabilities. Art is an abstract form of communication that allows individuals to express their feelings and emotions non verbally. Art is used to improve hand eye coordination, spatial reasoning, concentration and attention to detail. Sessions can be a great addition to current therapies or as a chance to relax and explore emotions through the creative process. Jennifer Klaus is a graduate of Ringling College of Art and Design, where she received her B.F.A. in Illustration. She is a local freelance artist as well as a self published children's book writer and illustrator. For the last six years, she has been an instructor with DFAC for children and teens art classes. Jennifer has a BA in Psychology as well as her Master's in Clinical Research and Social Work. She is a master's level therapist who has worked with children of all ages, particularly those with learning and developmental disorders. Clinical hours were spent at Paul B. Stephens Exceptional and Calvin A. Hunsinger, both Pinellas county center schools. She has worked with FBA's (functional behavior assessments) and observations, IEP's (independent education plans),biopsychosocials and assessments. Jennifer also has experience with individual and group sessions. She is currently working towards licensure.