Possibilities in Pastel
PA450
Instructor: Allison, Brooke
Day of Week: Mon 9:00 am - 12:00 pm
Location: Dunedin Fine Art Center
In this intermediate to advanced pastel class, we explore techniques and ideas to help each student develop and mature their artistic voice. New techniques and ideas are presented through demonstrations and group talks given by Master Pastelist Brooke Allison. You will choose your subject matter, working from photographs, still life composition or your imagination.
Independent Study in Drawing and Painting
PT453
Instructor: Allison, Brooke
Day of Week: Thur 1:00 pm - 4:00 pm
Levels: Advanced,Professional,
Location: Dunedin Fine Art Center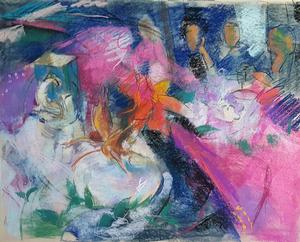 The mission of this class is to give experienced artists a time and place to work out their own vision with aid from an instructor experienced with a variety of art materials and styles. Student should have experience with their medium of choice.