It had been going on behind the scenes for months. "Goddess of Trashy", Gail Gamble (along with her tiny army of devoted volunteers and DFAC's own Bob Hartman) had been sorting, evaluating and pricing previously loved art, art supplies, jewelry, home décor, books, books and more books, etc. donated for Trashy Treasures. Then, over the course of three days swarms of people gathered at DFAC in search of new-to-them treasures, sourced from "trash." Not so fast.
Among the unexpected finds, a vintage wedding ensemble belonging to my mother was poised for a night out on the town (for the first time since 1968). That was Friday and luckily my mom got to see it because by the time I arrived on Saturday, the headpiece, wedding gown and cake topper adorning a fabulous mannequin in the Gamble Family Gallery had already been sold to Dunedin Vice Mayor and vintage collector, Deborah Kynes.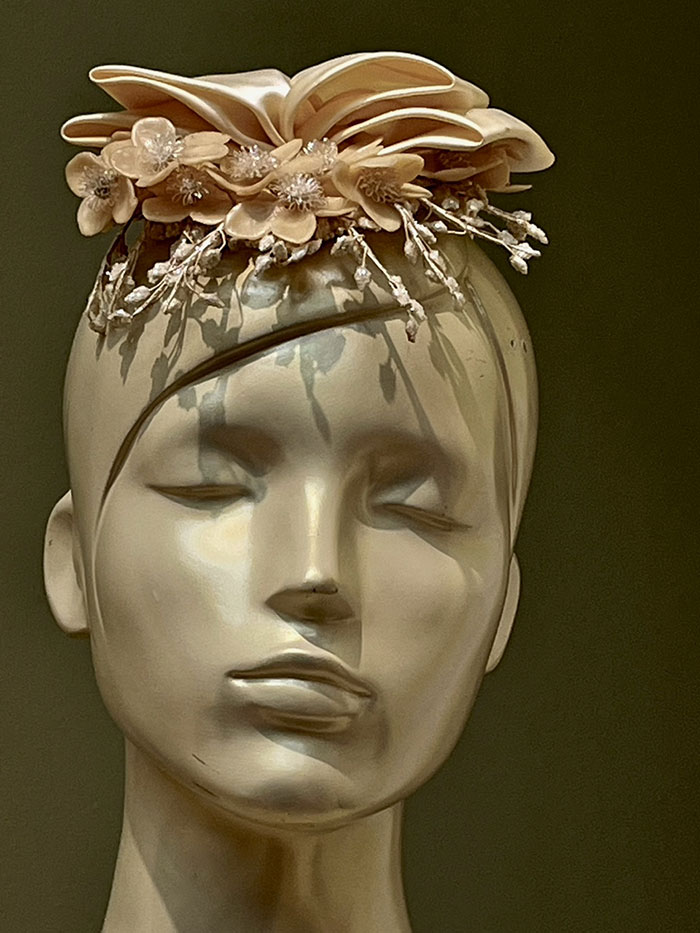 Watching the Trashy trajectory unfold was great fun. Friday night at the opening party, Saturday and Sunday, DFAC was humming with treasure seekers flitting in and out with paintings, frames, sculptures and more tucked under their arms. The unbelievable and unbeatable prices make it easy to find treasure regardless of budget.
On Sunday the line of people waiting to get in at opening time was buzzing with anticipation. I spoke to one woman who was back to hopefully snag an item she regretted leaving behind the day before. Another had her sights set on the sea of art supplies still inside.
Trashy Treasures is a glorious fundraiser, hitting on every cylinder of positivity. First, people come from all around to donate items that will soon benefit DFAC and its programs. Then the public is invited to access an incredibly thoughtful showcase of this year's haul. Much of the Trashy Treasures are arranged in art exhibit-style showing love and light for things that may have been shoved in the back of someone's closet for quite a while. Then, guests find things to love and take home and appreciate for years to come.
My neighbor walked by carrying boxes and boxes of stuff and a grin to match. Today, she sent me a photo of the completed "mermaid" pottery she scooped up. "It was so much fun painting it," Jean said. "I am glad I bought it at DFAC."
Story & Photography by Leslie Joy Ickowitz