The Dunedin Fine Art Center is thrilled to offer two weekends of Lectures and Quilt Workshops with two of America's finest quilt makers.
Betty Busby Lecture – 6 pm, May 31, 2013 – Admission $8 (includes opening reception) DFAC members FREE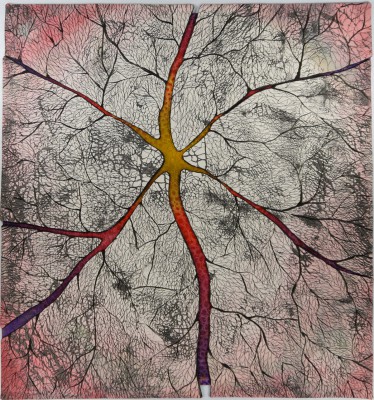 Betty Busby Two Day Workshop on Multi-Media Quilting  – June 1 & 2 "For several years I have been exploring the use of various non woven materials in my fiber art.They have been a wonderful addition to traditional fabrics, extending the range of expression that can be achieved." ~Betty Busby This 2-day workshop explains different types of non-woven materials: ways to produce images with them and methods to incorporate them into art quilting. Betty Busby graduated from the Rhode Island School of Design with a major in Ceramics. She founded and operated a ceramic tile manufacturing firm in Los Angeles and sold it after 18 successful years before moving to New Mexico. She is an award-winning quilter who currently lives and works in Albuquerque, NM. A published fiber artist and teacher, Betty maintains a busy national and international exhibition schedule.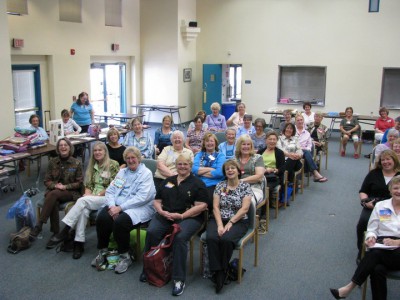 Joe Cunningham – Performance/Lecture – Joe the Quilter – 7 pm, Friday, June 28, 2013  Admission $15 Joseph Hedley lived in England from 1750 to 1830. He was known as Joe the Quilter. Learning about him inspired me to become a professional quilter 200 years later. In this show I tell the story of his life, and illustrate the story with quilts and songs. The quilts are my original quilts, made in the style of the original Joe the Quilter. Unique, fun and full of quilts, this show is unlike anything you have ever seen.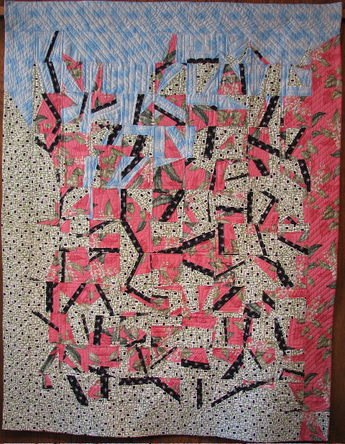 Joe Cunningham Workshop – Rock the Block, Block Style – 10 am – 5 pm, Saturday, June 29, 2013
In this class we will make a fractured landscape from a series of unique blocks, all created with my simple step-by-step process. Making these blocks is simple enough for anyone, but as challenging as you want to make it. All fun, all day.   Joe Cunningham began making quilts professionally in 1979, after a ten-year career as a musician in Michigan. His early mentors were steeped in the history and traditions of quilts, leading Cunningham to a life of study in quilt history and a love of traditional technique. Over the years his quilts have evolved into a unique, personal style. His quilts are in the permanent collections of museums, as well as in numerous private collections. Cunningham's 11 books on quilts include the 2010 book "Men and the Art of Quiltmaking," (the first book on the subject) and his essay for the de Young Museum show "Amish Abstractions: Quilts from the Collection of Faith and Stephen Brown." His column for the national magazine The Quilt Life is called "Biased and Edgy." He has been seen on the HGTV series "Simply Quilts with Alex Anderson", the PBS series "Sewing with Nancy" and on "The Quilt Show" with Alex Anderson and Ricky Tims." He performs his musical quilt show, "Joe the Quilter," for guilds and theaters nationwide and teaches regularly at conferences across the country.  
Join us for ALL of these quilt related lectures and workshops… Call 727.298.DFAC for more information   Also at DFAC May 31 through August 11, 2013 Three Quilt Exhibits + a Quilt Auction!
Small Quilt Silent Auction
Admission for these quilt exhibits is $8 for adults, $6 for seniors/students and $3 for children under 12. Group rates for six or more are available by calling DFAC.