Positions Available
Position:
Marketing Content Developer
Can you tell a riveting story on any platform?  How about in a single photographic image? The Content Developer, under the direction of the Communications Director, is responsible for planning, creating and delivering brand consistent content, including writing, photography, graphics and video that relates DFAC's story in engaging ways across multiple platforms. This is a full-time, non-exempt position and may involve some weekend and evenings.

The successful candidate in addition to writing skills, will have knowledge of HTML, as well as proficiency in Word Press, Photoshop, InDesign, Premiere Pro and/or other development platforms, as well as the Microsoft Office suite of programs.

Please send Cover letter, resume, salary requirements and multi platform samples (links encouraged) to:

Available until Filled.
Click HERE for Job Desription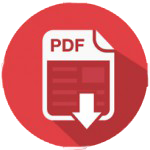 Position:
Education Assistant
 Do you have a way with kids?  How about adults? Classroom Background? Great organizational, computer and people skills?

DFAC is looking for an Education Assistant for Youth and
Adult art education programs.

This person will Assist in the David L. Mason, Childrens hands-on Art Museum on weekends, and register kids and adults for  ART classes and
workshops then and during a flexible weekday schedule.

The schedule is part-time, but the responsibilities are robust.

Requires Level 2 Background Screening.

Send cover letter and resume to jobs@dfac.org

Available until Filled.
Click HERE for Job Desription