New Mexico quilt artist, Betty Busby, whose magnified patterns from the cellular world gave sign to the unseen in the exhibit.
Betty Busby graduated from the Rhode Island School of Design with a major in Ceramics. She founded and operated a ceramic tile manufacturing firm in Los Angeles and sold it after 18 successful years before moving to New Mexico. She is an award-winning quilter who currently lives and works in Albuquerque, New Mexico. A published fiber artist and teacher, Betty maintains a busy national and international exhibition schedule.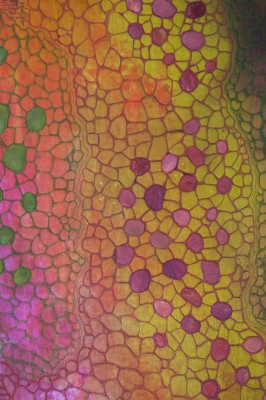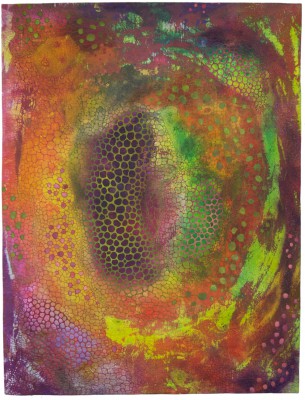 In addition to her exhibition, Ms. Busby did a gallery talk at 6:00 p.m. on May 31st as well as a two day workshop on Multi-Media Quilting on June 1st and 2nd.