Instructor: Kuehn, Noriko
Day of Week: Mon 1:00 pm - 3:00 pm
Location: Dunedin Fine Art Center
Learn the simple and serene world of painting Sumi-e (painting with ink) and Japanese Kanji Calligraphy (Shodo). This casual class is for anyone and covers the basic skills of Japanese brush painting for beginners, as well as more advanced techniques for experienced learners. Learn Shodo techniques with Japanese brushes. Master brushstroke control to draw Japanese characters, such as "heart" and "moon." The class also focuses on Sumi-e to draw images, such as Bamboo and Koi fish. Learn the historical and cultural background of Shodo and Sumi-e. The lecture will be minimal with focus on plenty of hands-on studio time. Learn how to balance Yin and Yang, using the contrast of ink to create the desired results. *A $10 materials fee is paid directly to the instructor to cover cost of sumi ink and use of Japanese brushes for session. Instructor will provide a variety of Japanese papers to try in the first class.
Zen Brush Art & Japanese Calligraphy
CG380
Instructor: Kuehn, Noriko
Day of Week: Wed 1:00 pm - 3:00 pm
Location: Dunedin Fine Art Center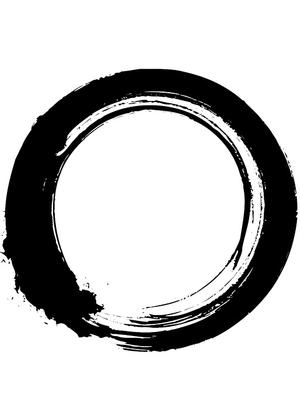 This 2000 year old art form is practiced by Zen Masters who adhere to the practice of meditation in preparation for painting. Noriko will start the class with a Zen meditation and serve tea in preparation for Zen Brush techniques. Zen calligraphy differs from other calligraphic disciplines as it is focused on the realization of "no-mind." Furthermore it is the expression of Zen through a brush, whether the result is a single stroke, a Zen circle, or an ink painting. Enso is a Japanese word meaning "circle" and a concept strongly associated with Zen. Enso is one of the most common subjects of Japanese calligraphy even though it is a symbol and not a character. ... In Zen Buddhist painting, enso symbolizes a moment when the mind is free to simply let the body and spirit create. There is a $10 materials fee paid directly to the instructor.
Continuing Italic Calligraphy
CG134
Day of Week: Mon 1:00 pm - 4:00 pm
Location: Dunedin Fine Art Center
This elegant writing script can be stretched, condensed, freely-written, appearing playful or serious. The basic Italic has a changing rhythm and various contrasting weights from delicate to bold writing. It can be used in harmony with illustration. We also explore good page layout for broadsides, book pages and creative applications. The class will finish a small book project. All levels of experience.