DFAC's Sterling Society donated funds to help make media presentations in DFAC's newest studio spaces equal to the state-of-the-art AV equipment that was installed with the new addition.
"New black-out blinds will make audio visual presentations in the Entel and Moffatt Studios look their best even on the brightest Florida days" noted DFAC's executive dirtector, George Ann Bissett. "They have that added value of being hurricane rated also" she concluded.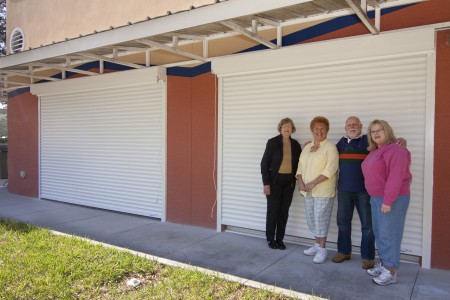 Art Leasure, DFAC's operations manager said that this was a great project to work on with the Sterling Society and the excellent work done by Roll-A-Way Shutters and the City of Dunedin's facilities staff, made it flow smoothly to an excellent conclusion.
So look for your next opportunity to take in an event in the space and remember to thank all Sterling Society members for their contribution to your enjoyment!