Mini Masters Summer Program for Children Entering Kindergarten is Here and Hoppin'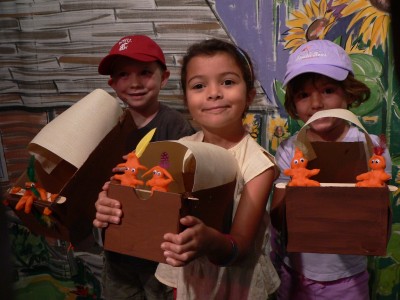 [downloads query="category=36″ format="1″]
Mini Masters Summer Program
Children entering kindergarten and those between the ages of 4 ½ to 5 years old can explore adventures in art with mixed media, focusing on the fun and educational themes of the week.
Program hours and tuition for 1 week (Monday – Friday)
Member's Price
Non-member's Price
Mini Masters Full Day
Getting Ready for Kindergarten
9 a.m. – 3 p.m. Sample Daily Schedule:
9:00 – 9:45 am
Studio Time
9:45 -10:30 am
Gallery Visit
10:30 – 11:30 am
Hands-on, Story or Playground Time
11:30 – 12:00 pm
Lunch (not provided) inside studio
12:00 – 12:30 pm
Clay Studio Time
12:30 – 1:15 pm
Playground Time
1:15 – 1:45 pm
Cool Down Time with Video/Story
1:45 – 2:00 pm
Snack (provided)
2:00 – 2:45 pm
Studio Time
2:45 – 3:00 pm
Clean up and Pick-Up
$170
$190
Full Day Camp: Lunches are Available through the Palm Cafe at DFAC. Click Here
Clay Studio Time supported by:

Mini Masters Art Camp Scholarships!
The Dunedin Fine Art Center is proud to once again offer scholarships for the 2018 art enrichment summer camps(no matter where you live!). In the past, community partners such as The City of Dunedin, Dunedin Rotary, Dunedin Rotary North, the Employees of the Tampa Bay Times, Pinellas Cultural Foundation, Inc, the Pinellas Community Foundation, many individuals and organizations have granted funds to be used for this purpose. To apply for a scholarship, DFAC needs 4 or 5 items for documentation:
1. Letter from the parent as to why a scholarship is needed.
2. Drawing or letter from child as to
why they would like to come to art camp.
3. Copy of a report card showing satisfactory grades.
4. Letter of recommendation from art teacher.
5. Proof of Dunedin residency (City of Dunedin scholarship only).Please send the 4 or 5 items to the attention of Todd Still, Director of Youth Education, DFAC, 1143 Michigan Blvd., Dunedin, FL 34698.
 [downloads query="category=29″ format="4″]