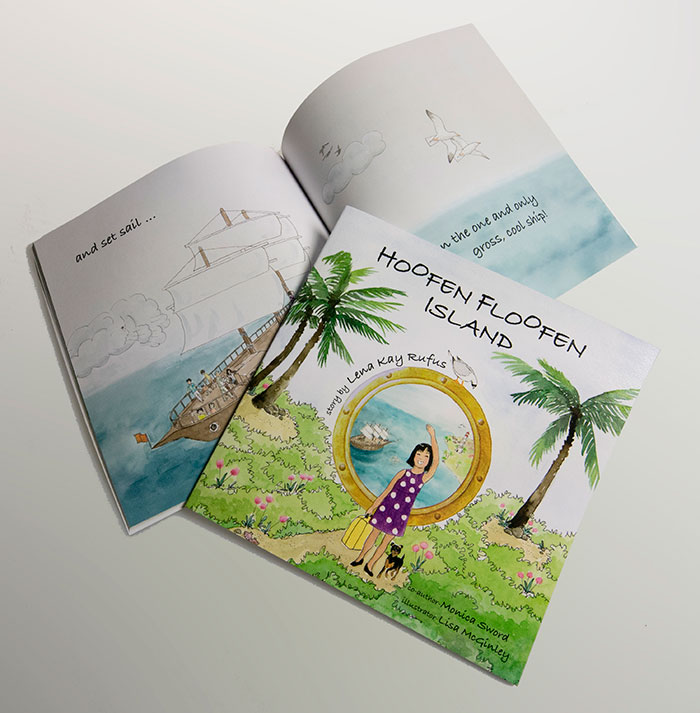 Hoofen Floofen Island
by Lena Kay Rufus is a story of imagination written by a child for children.
Lena's imaginative story expresses how joy can grow from real or imagined lif adventures, especially when shared with those we love best.
In life, Lena Kay Rufus (1980 – 2003) was a Native American child of an Ojibwa bera clan. She was also a writer who honored her imagination, playfulness, and love of travel.
In death, Lena's writing lives on through her children's story, originally written at the tender age of ten.
Your purchase of this book benefits others through the Lena Kay Rufus Memorial Scholarship Fund.
THANK YOU!
This BOGO offer is ONLY available at the Gallery Shop at the Dunedin Fine Art Center…. Thanks to author Monica Sword for making this possible.  Stop by to get yours TODAY, while supplies last!