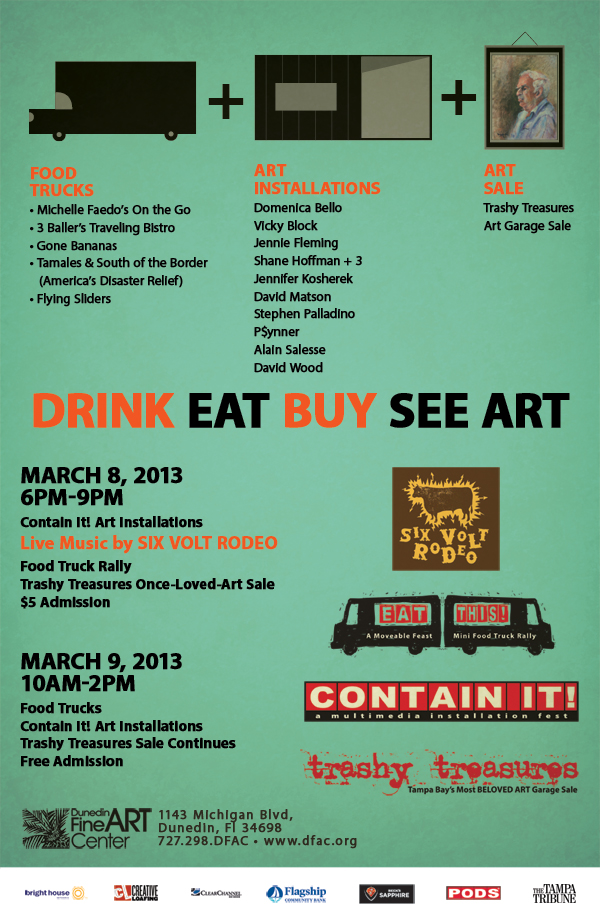 ——————–
After years of, contain it! being double billed with Trashy Treasures, DFAC's venerable Art Garage Sale, the addition last year of food trucks  revved up what had become a uniquely fringe arts festival. The addition of EAT THIS! made it a tasty triple header. Trashy Treasures runs indoors and contain it! outdoors, so art lovers and buyers were already getting TWO events for the price of one. The addition of the food added something for everyone's taste buds also!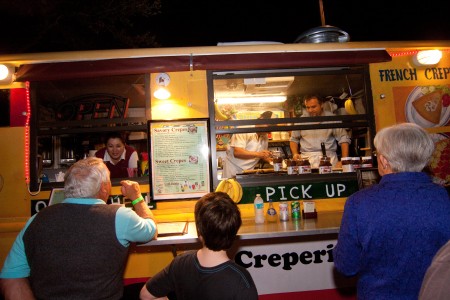 contain it! which is billed as a multi-media installation fair, where artists rework the interior of PODS (no drawing on the walls please) to reflect their unique take on the space. The idea is to have someone step inside each POD and feel transported into the artist's imagination said George Ann Bissett, DFAC's executive director. This year's presentation is being curated by Christine Carter.  So maybe we'll get a little peak inside of Christine's mind too!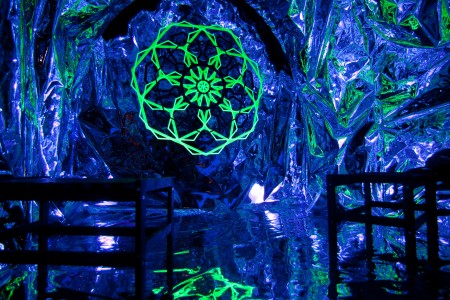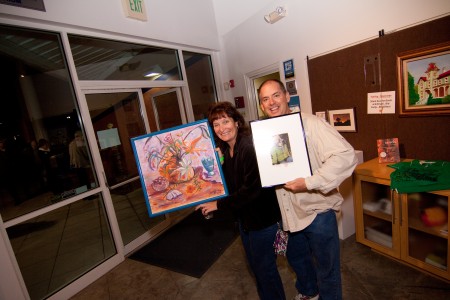 For those unfamiliar with Trashy Treasures, Tampa Bay's most loved art garage sale, it's just that. People donate art works that they've perhaps grown tired of, and art supplies they no longer need to DFAC. The Dunedin Fine Art Center then offers a select group for sale by silent auction for the event the evening of Friday the March 8th and then prices the rest of it to sell on a first- come first-served garage sale basis on Saturday, March 9th. It's great fun and needless to say, some INCREDIBLE values can be had.   It WILL be ROCKIN with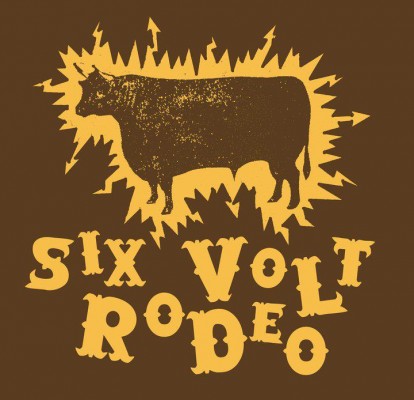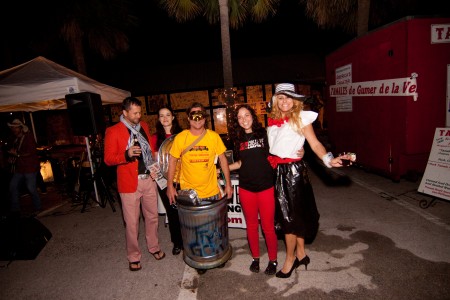 The Trifecta of events run for just one evening and one day March 8th and 9th, 2013. Friday night the 8th promises to be another legendary DFAC party starting at 6:00 pm, with drinks, LIVE music and of course all of that incredible food! Admission to the Friday night party is $5 while the exhibition will be open FREE to the public, Saturday the 9th from 10am – 2pm.