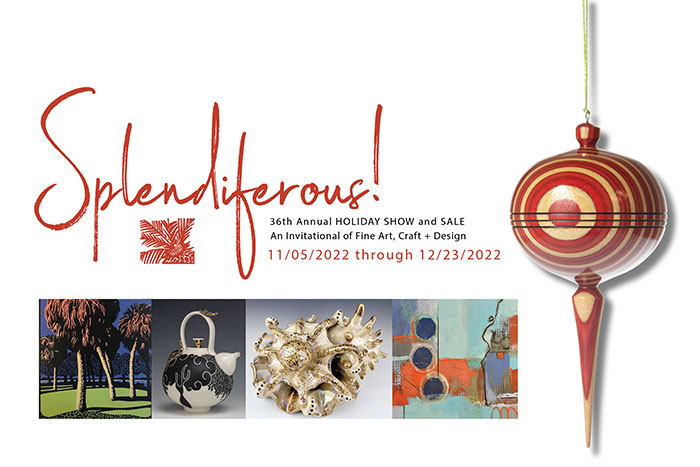 Choose from a brilliant array of hand selected works, presented in a festive holiday setting. We're SO sure there's something here that you'll want, we're staying open on SHOP SMALL Saturday to give you more time to shop!
And EVERYTHING INCLUDING ARTWORKS will Be 10% OFF!
Stop in and SAVE!
We will be CLOSED at NOON on Wednesday, November 23 through Friday, November 25th.
We will REOPEN for SHOP SMALL SATURDAY at 10 am on November 26th!
PLEASE NOTE: The Palm Cafe will be CLOSED on Saturday.
We will also be CLOSED on Sunday, November 27th.
Happy Thanksgiving!