JAMES MCNEILL WHISTLER: A MODERNIST MAVERICK IN VICTORIAN ENGLAND
Art History Program by Dee Kilgo, Ph.D.
Sunday, Jan. 21, 2:00pm – 4:00pm
$12 Members/$15 Non Members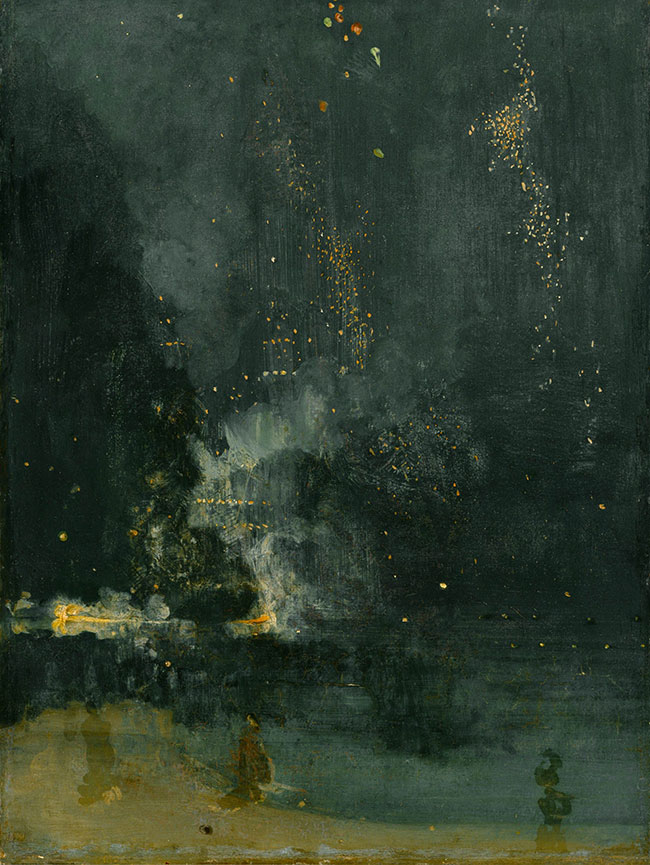 James McNeill Whistler (1834-1903), the expatriate American artist, was one of the most colorful and controversial figures in Victorian England. As an outspoken proponent of the new radical "art for art's sake" philosophy, Whistler was also one of the first artists to create strikingly "modernist" paintings inspired by that philosophy." Art for Art's Sake" was the antiestablishment belief that art had intrinsic beauty and value and, as such, should be divorced from traditional narrative, didactic, or storytelling functions. Whistler's now iconic 1871 painting of his mother—properly titled Arrangement in Grey and Black No 1—was actually his first major effort to make a painting that demonstrated that philosophy. Dee's program offers an entertaining account of Whistler's genius, his turbulent career, and his extraordinary achievements as a pioneer Modernist painter in Victorian England.
Speaker Dee (Dolores) Kilgo, Ph.D., is Professor Emeritus of Art History, Illinois State University. Recipient of NEA and Smithsonian Fellowships, she has authored 3 books, a PBS documentary, and many articles on 19th century art and photography.
Come early and enjoy Sunday Brunch at the Palm Café inside the Dunedin Fine Art Center!