This Summer, the Dunedin Fine Art Center is pleased to join with the Leepa-Rattner Museum of Art to blanket North Pinellas County in Quilts, Textiles and more. From the sublime to the light-of-heart, there is bound to be something that you won't be able to get out of your mind! Both institutions have a history of bringing the best of a variety of media to Florida's West Coast. This year, we have coordinated our schedules so that Quilt and Textile lovers will have a MUST SEE destination, as we all begin to emerge from our pandemic cocoons.
The Market of the Tentmakers is in the heart of Old Islamic Cairo. Tentmaker work is brilliantly colored appliqué and is historically made by men. The intricate designs are often derived from Mosque floors and Koranic calligraphy. (June 18 – August 15)
Founded in 2017, the Social Justice Sewing Academy (SJSA) is a youth education program that bridges artistic expression with activism to advocate for social justice. SJSA empowers youth to use textile art as a vehicle for personal transformation and community cohesion and become agents of social change. (June 18 – August 15)
Personal projects + works on the theme of 'greenspaces' by this 12-person international invitational fiber arts collective representing artistic, soulful perspectives from around the globe. (June 18 – August 15)
Now that everyone got their feet wet painting on the daunting surface of velvet in Velvet Elvis 2020—Velvet Elvis is Back! The vintage chic of the genre has made them quite collectible! (June 18 – August 15)
Exhibition Hours:
Mon – Fri 10 am – 5 pm
1143 Michigan Blvd.
Dunedin, FL 34698
727.298.DFAC
WORKSHOPS:
Saturday, July 24 12pm-3pm EST
Saturday, August 14, 10am – 5pm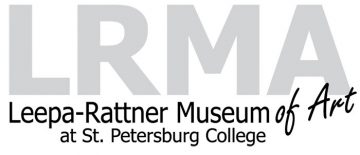 Florida Studio Art Quilt Associates, Inc. (SAQA) members, artists who create textile works using a variety of art-making methods, were invited to submit their interpretation of the exhibit theme. (May 4 – August 15)
Liberian quiltmaking is a transatlantic tradition. American immigrants, many of them freed slaves and free-born black people, first brought their sewing and quilting skills to West Africa in 1820. They continued to practice patchwork and appliqué as they settled and helped build what would become the country of Liberia.
(May 29 – August 29
LRMA is proud to present this new acquisition of prints by African American artists, part of the larger Jim + Martha Sweeny Collection held within the Museum.
(May 29 – August 29)
Exhibition Hours:
Tues – Sun 1 pm – 5 pm
Be sure to check our website for lectures and other related events.