Hanging out, drinking delicious coffee, talking about art… ahhhh, that's the life! Well, that IS the life at least for an hour or so each month at the Dunedin Fine Art Center's Coffee and Conversation series. Enjoy coffee (Presented by the Sterling Society of DFAC) and insights as each month's invited guest holds forth on their own area of expertise. Admission to these relaxed talks is $5 and is FREE to current DFAC members.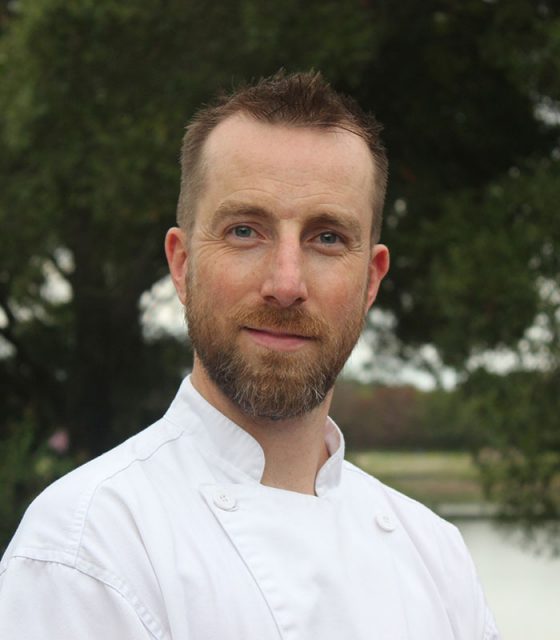 Thursday, December 14th, 2017 at 12 noon, the series hosts artist Chef Craig Tinling. Chef Craig's style of cooking is creating beautiful, refined food using seasonal ingredients to dictate the flavors.  He will do a short presentation on food as art and the new Food Art program at DFAC.  Chef Craig will also do a demonstration of a seasonal, winter vegetarian dish.
Chef Craig Tinling is a passionate and experienced chef who has worked in the hospitality industry for over 20 years.  He recently moved to Pinellas County with his young family from Vancouver, Canada.  Chef Craig is pleased to have found a niche locally as a private chef and culinary instructor and is proud to be part of the new Food Art program at DFAC.  He enjoys helping students learn the basic culinary skills to create something new and beautiful out of simple ingredients. Chef Craig earned his Culinary Arts degree and Red Seal journeyman license in his hometown of Winnipeg, Canada. 
So stop by for some Coffee & Conversation. Or call ahead to the Palm Cafe' (298.DFAC ext 237) and have lunch waiting for you!
Coffee and Conversation with Chef Craig Tinling – Thursday, December 14th, 2017 at 12 Noon in the Food Art Studio N (upstairs).
for more info call 727-298-DFAC,
Dunedin Fine Art Center – 1143 Michigan Blvd. – Dunedin, FL 34698