For 40 years, the Dunedin Fine Art Center (DFAC) has been offering exciting art opportunities in a most welcoming kind of way. Tampa Bay Times writer Lennie Bennett says that DFAC is "the artistic equivalent of a village square," offering quality experiences to people of all ages. DFAC offers year-round exhibitions in four galleries featuring national, regional and local artists. Classes for students 4 yrs. to 97 yrs. fill 15 studio classrooms and a changing yearly theme makes the David L. Mason Children's Art Museum a hands-on experience not to be missed.
You can take some time to enjoy a delicious lunch or gourmet coffee in the Palm Café, or search out one-of-a-kind gifts in the Gallery Gift Shop. Come out and PLAY at the Dunedin Fine Art Center and see why people say it's where the ART is!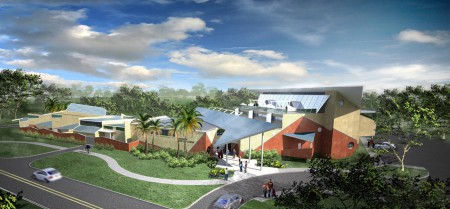 Reasons for Expansion:
DFAC's growth is driven by student need: as our numbers increase the need for more studio space goes up
DFAC's student population comes from Tampa Bay and the surrounding areas
DFAC's galleries attract museum-quality exhibits and are a draw for Tampa Bay residents and tourists alike.
The David L. Mason Children's ART Museum is a resource for the Pinellas County School District, residents of Dunedin, Tampa Bay and surrounding areas.
Increase in national and international tourists for Pinellas County & Dunedin
The new studios will pave the way for more programs which will bring even more Tampa Bay residents and tourists
This is an Exceptional Opportunity to create the Premier Art Center in Florida and an exceptional center for learning, enjoyment and creativity.

Creative Vision 2016, Phase IV – the new West WingThe Scope of work for the second floor of the West Wing, totaling 7,306 sf, will consist of:
SIX NEW Studios
Additional Exhibition Space
The West Wing Phase IV expands the center from 30,916 sf to a total of 38,222 sf.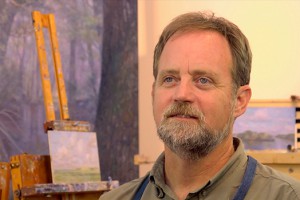 "As a child, the Dunedin Fine Art Center was a dream. We all were so excited to take part in classes that were never before offered in our community. It fostered my growth and prepared me for art school. Upon my return it helped begin my career and provide a place to meet others who loved art. Today I return for the great exhibitions and see the opportunity for tomorrow's artists to find their beginnings."
– Christopher Still
("Florida's Michelangelo" – St. Petersburg Times 03/05/00)