Intro to Pastel Painting
PA421
Instructor: Potocki, Lorraine
Day of Week: Tues 1:00 pm - 4:00 pm
Levels: Beginner,Intermediate
Location: Dunedin Fine Art Center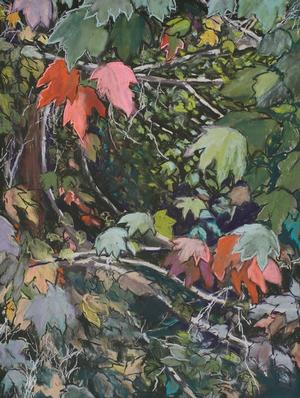 Learn pastel painting techniques using hard and soft pastels. This is a "how to" class for beginners with demonstrations and lots of individual instruction. If you already know "how to", you'll learn "what now"—taking your pastel painting to its next level. Working from still life subjects and your own photo references, you will learn the basics of composition, values, the use of cool and warm colors, and much more.
Acrylic Impressionism
PT483
Instructor: Potocki, Lorraine
Day of Week: Mon 1:00 pm - 4:00 pm
Location: Dunedin Fine Art Center
In Acrylic impressionism it is the feeling of the finished piece that is important. Each week we will be learning about the style of a different Impressionist and, using photo references and still life objects, paint in a similar style. We'll use a combination of brushes and palette knives to experiment with washes and glazing as well as building up paint adding texture. And, we'll learn how to work wet paint on wet using a slow dry medium. Lots of experimentation and lots of fun!

Students must have a basic knowledge of acrylic painting for this class.