Tuesday
7/18/23 - 9:00 am - 11:00 am
Sandoval MAAT ATR, Anna
This class will provide students with the creative tools to improve overall functioning and will aim to introduce relaxation techniques that focus on positive thinking, mindfulness, self-awareness, and growth. Using therapeutic approach focused on natural expression and mindful intention, participants will learn to utilize important and beneficial coping skills to enhance wellness. Students will use a variety of art methods such as drawing, painting, clay, collage, graphic art, crafts, and collages. No experience, artistic training, or artistic skills required. Art supplies provided. Ages 17 and up.

Students are not required to take Part 1 before they take Part 2.

As a Registered Clinical Art therapist, Anna believes that if you empower people through art, they will see the world and their environment from a fresher perspective. Anna holds a Masters Degree in Art Therapy from Saint Mary of the Woods College, IN, and a BA in Studio Art and Psychology from the University of South Florida. In her private practice, Anna helps people facing a variety of daily issues like depression, anxiety, grief, and loss. Anna is fluent in English, Spanish and Italian.
Location: Dunedin Fine Art Center - 1143 Michigan Blvd., Dunedin FL
Non-Member: $145.00
Mat'l/Lab Fee: $15.00
---
Wednesday
7/19/23 - 1:00 pm - 3:00 pm
Kuehn, Noriko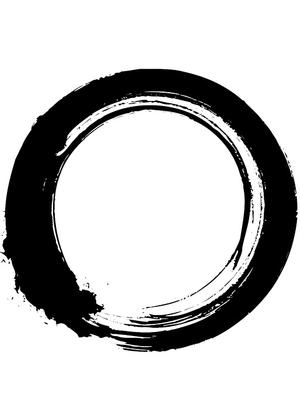 This 2000-year-old art form is practiced by Zen Masters who adhere to the practice of meditation in preparation for painting. Noriko will start the class with a Zen meditation in preparation for Zen Brush techniques. Zen art differs from other art disciplines as it is focused on the realization of "no-mind." Furthermore, it is the expression of Zen through a brush, whether the result is a single stroke, a Zen circle, or an ink painting. Enso is a Japanese word meaning "circle" and a concept strongly associated with Zen. Enso is one of the most common subjects of Japanese calligraphy even though it is a symbol and not a character. In Zen Buddhist painting, Enso symbolizes a moment when the mind is free to simply let the body and spirit create.
There is a $15 materials fee paid directly to the instructor. Ages 17 and up.
Location: Dunedin Fine Art Center - 1143 Michigan Blvd., Dunedin FL
---
Thursday
9/14/23 - 2:00 pm - 4:00 pm
Pelletier, Trish
In this class, we explore the Zentangle® method, which has been proven to build self-confidence, strengthen muscle-memory, nurture individual style, help with artist's block, and provide a "time-out" from the stress that often accompanies creativity. In a "No Mistakes" environment, we can enjoy this relaxing drawing process, learn simple ways of constructing patterns, and better understand the art principle of Pattern (repeating elements in our compositions). Skills learned can be applied to any media. Ages 17 and up.
Location: Dunedin Fine Art Center - 1143 Michigan Blvd., Dunedin FL
---