Tuesday
1/10/23 - 9:00 am - 11:00 am
Sandoval MAAT ATR, Anna
This class will provide students with the creative tools to improve overall functioning and will aim to introduce relaxation techniques that focus on positive thinking, mindfulness, self-awareness, and growth. Using therapeutic approach focused on natural expression and mindful intention, participants will learn to utilize important and beneficial coping skills to enhance wellness. Students will use a variety of art methods such as drawing, painting, clay, collage, graphic art, crafts, and collages. No experience, artistic training, or artistic skills required. Art supplies provided. Ages 17 and up.

Students are not required to take Part 1 before they take Part 2.

As a Registered Clinical Art therapist, Anna believes that if you empower people through art, they will see the world and their environment from a fresher perspective. Anna holds a Masters Degree in Art Therapy from Saint Mary of the Woods College, IN, and a BA in Studio Art and Psychology from the University of South Florida. In her private practice, Anna helps people facing a variety of daily issues like depression, anxiety, grief, and loss. Anna is fluent in English, Spanish and Italian.
Location: Dunedin Fine Art Center - 1143 Michigan Blvd., Dunedin FL
Non-Member: $145.00
Mat'l/Lab Fee: $15.00
---
Wednesday
3/1/23 - 1:00 pm - 3:00 pm
Kuehn, Noriko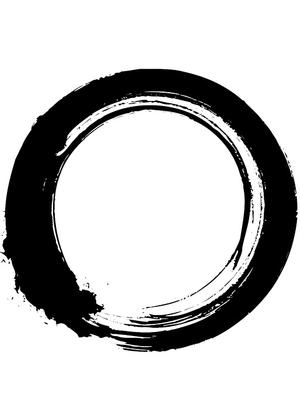 This 2000-year-old art form is practiced by Zen Masters who adhere to the practice of meditation in preparation for painting. Noriko will start the class with a Zen meditation in preparation for Zen Brush techniques. Zen art differs from other art disciplines as it is focused on the realization of "no-mind." Furthermore, it is the expression of Zen through a brush, whether the result is a single stroke, a Zen circle, or an ink painting. Enso is a Japanese word meaning "circle" and a concept strongly associated with Zen. Enso is one of the most common subjects of Japanese calligraphy even though it is a symbol and not a character. In Zen Buddhist painting, Enso symbolizes a moment when the mind is free to simply let the body and spirit create.
There is a $15 materials fee paid directly to the instructor. Ages 17 and up.
Location: Dunedin Fine Art Center - 1143 Michigan Blvd., Dunedin FL
---
Wednesday
3/1/23 - 1:00 pm - 3:00 pm
Haider, Luby
Anger, joy, sadness, and fear are strong emotions that put us in a specific state of mind. Each emotion creates feelings that need to be expressed or sometimes suppressed. Using the work of Van Gogh as an example, students use their personal experience to channel a specific emotion into a painting that will help them develop a better understanding of themselves through the process of creating a painting.
Location: Dunedin Fine Art Center - 1143 Michigan Blvd., Dunedin FL
---
Thursday
3/2/23 - 9:00 am - 11:00 am
Graham LMHC ATR, Molly
Art journaling is a method of combining images, colors, shapes, words, and a variety of materials to express anything you want- whether this be your day-to-day thoughts and feelings, an event from the past, or your hopes and dreams for the future. In this class, you will create a visual diary. You will be given prompts to follow and creative processes to try, if you'd like, but ultimately this will be your journal and your time to explore the art materials. Human beings are intrinsically creative, and tapping into this creativity cultivates an outlet for self-care and mindfulness. You will learn how to take the coping skills learned through art journaling and use these in your daily life. Please note that the creative process is healing in nature and art journaling may bring up strong emotions, however this class is not therapy. All materials are provided. Ages 17 and up.

Molly Graham, LMHC, ATR, is a Registered Art Therapist and Licensed Mental Health Counselor. She holds a Masters Degree in Clinical Mental Health Counseling with a Specialization in Art Therapy from Lesley University in Cambridge, MA and a BA in Visual Art from Florida State University. Molly owns a private practice in downtown Dunedin to help individuals deal with anxiety and depression related to life's many transitions.
Location: Dunedin Fine Art Center - 1143 Michigan Blvd., Dunedin FL
Non-Member: $145.00
Mat'l/Lab Fee: $10.00
---