Monday
7/17/23 - 1:00 pm - 3:00 pm
Kuehn, Noriko
Learn the simple and serene world of painting Sumi-e (painting with ink). This class is for anyone and covers the basic skills of Japanese brush painting for beginners, as well as more advanced techniques for experienced learners. The class focuses on Sumi-e to paint images, such as Bamboo, flowers, fish and Japanese landscape from beautiful photos. Learn the historical and cultural background of Sumi-e. The lecture will be minimal with focus on plenty of hands-on studio time. Learn how to balance Yin and Yang, using the contrast of ink to create the desired results.
A $20 materials fee is paid directly to the instructor to cover cost of sumi ink and use of Japanese brushes for session. Instructor will provide a variety of Japanese papers to try in the first class.
Location: Dunedin Fine Art Center - 1143 Michigan Blvd., Dunedin FL
---
Wednesday
7/19/23 - 1:00 pm - 3:00 pm
Kuehn, Noriko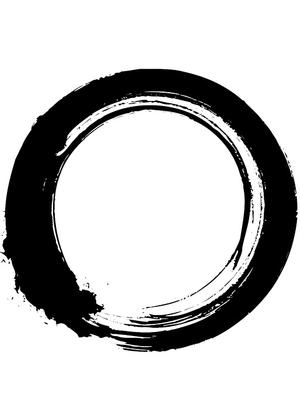 This 2000-year-old art form is practiced by Zen Masters who adhere to the practice of meditation in preparation for painting. Noriko will start the class with a Zen meditation in preparation for Zen Brush techniques. Zen art differs from other art disciplines as it is focused on the realization of "no-mind." Furthermore, it is the expression of Zen through a brush, whether the result is a single stroke, a Zen circle, or an ink painting. Enso is a Japanese word meaning "circle" and a concept strongly associated with Zen. Enso is one of the most common subjects of Japanese calligraphy even though it is a symbol and not a character. In Zen Buddhist painting, Enso symbolizes a moment when the mind is free to simply let the body and spirit create.
There is a $15 materials fee paid directly to the instructor. Ages 17 and up.
Location: Dunedin Fine Art Center - 1143 Michigan Blvd., Dunedin FL
---
Wednesday
11/1/23 - 6:00 pm - 9:00 pm
Parker, Bill
The key to a beautiful rendition is a strong accurate drawing. Using the science of observation, quick measurement and loose line to build the foundation needed to have a successful painting. Composition, Color, Value, Texture, Balance, Foreground, Midground, Background are all topics of discussion. Add intrigue and interest to your painting by using the broken line. Work up your own ideas using photo reference, work at your own pace and move toward finished paintings. Ages 17 and up.
Levels: Intermediate,Advanced
Location: Dunedin Fine Art Center - 1143 Michigan Blvd., Dunedin FL
---
Friday
6/9/23 - 9:00 am - 12:00 pm
Touliatos, Markissia
In this class you decide what you would love to paint, either portraits, animals, landscapes, or a still life in the medium of your choice, oil, pastels, or acrylics. Bring your own photos or if you choose, actual objects for a still life set up. You will learn the fundamental principles of composition, drawing, tonal values and color to help you create a successful and beautiful painting.
Levels: Beginner,Intermediate,Advanced
Location: Dunedin Fine Art Center - 1143 Michigan Blvd., Dunedin FL
---